Fixed desks are stationary desks situated in 24/7 Office open workspaces and in private offices. Perfect for people who value stability and prefer to work with a personal monitor and/or use more paper documents in their work.
Fixed desk is owned by one specific person and can accommodate computer monitors, office supplies and other. Fixed seats can be used in all 24/7 Office coworking spaces (Manta Maja and Priisle Äripark).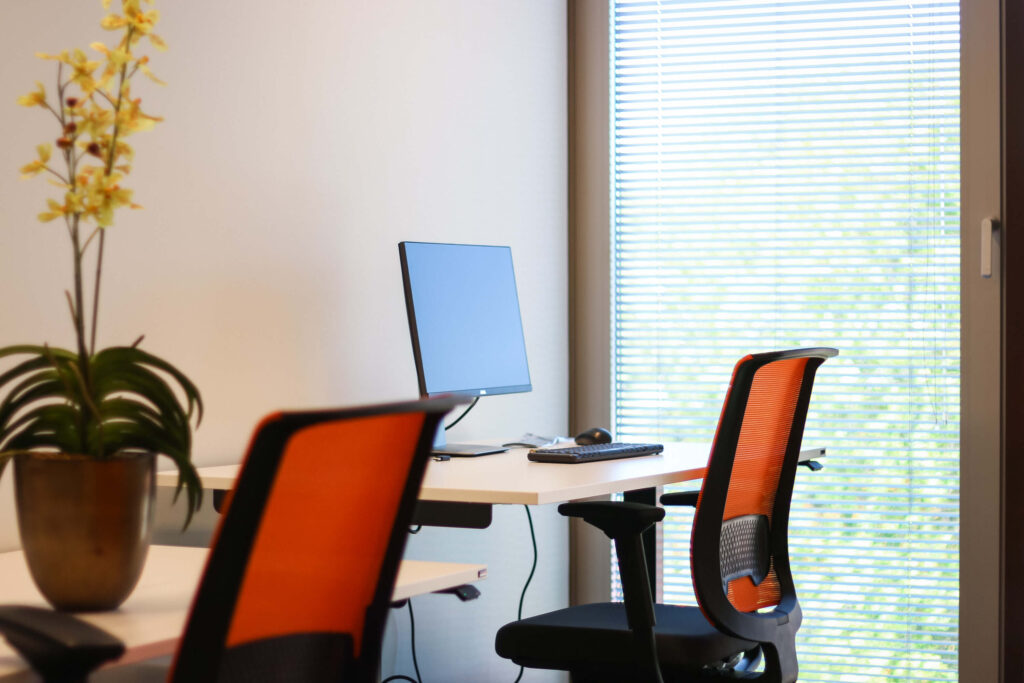 Manta Maja
fixed desk
FIxed desk
Lockers and/or drawer boxes
Private office opportunity
24/7 access
Ergonomic furniture
Free WIFI
Free printing
Free coffee and tea
Meeting rooms
Skype rooms
Phone booths
Fingerprint entry
Free parking
Coworking manager's assistance
Priisle Äripark
fixed desk
Fixed seat
Lockers
24/7 access
Comfortable furniture
Free WIFI
Free printing
Vending machines
Meeting room
Phone booth
Phone entry
Free parking
Self-managing coworking space
-
-
*All prices are subject to VAT
24/7 Office leases are for an indefinite period with three months' notice. If the customer wants one month's notice to cancel the contract, € 30 will be added to the (net) monthly rental price.