Inspiring coworking spaces
24/7 Office is an unique, innovative and modern chain of co-working places in Tallinn, Estonia. 24/7 Office is designed to be a high-quality and modern working environment.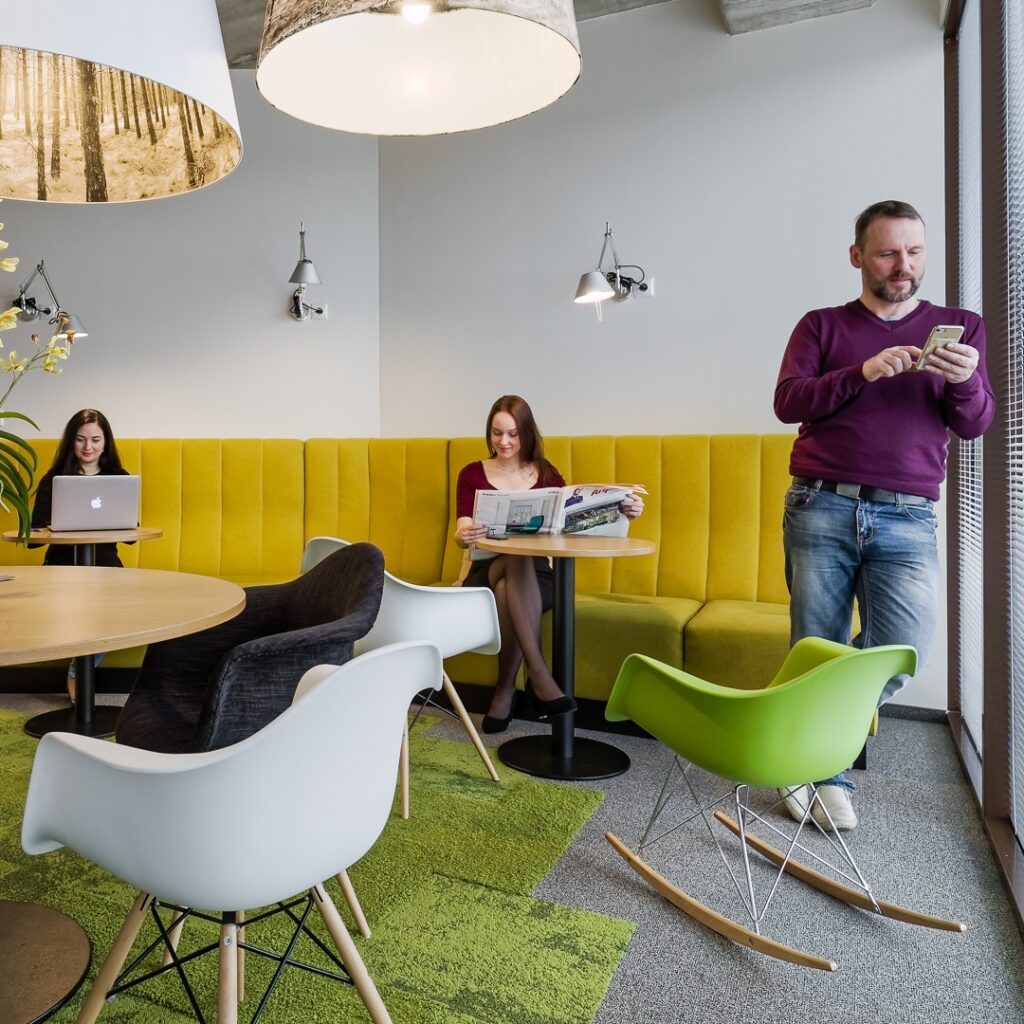 Your business is our inspiration!
The team of 24/7 Office loves to contribute to the activity of companies with great ideas and offer them the useful opportunities to expand their business. An environment that promotes cooperation allows you to develop great new ideas and collaborative projects to help turn your ideas into reality. You're welcome to join!
"We had only one project in our mind at the time we join the coworking space. We started to have so much new ideas while working here and we were able to realize them just as fast. We didn`t have the experience of coworking space before and we were suprised that communication with other entrepreneurs gives you new ideas and helps you to run your business."
"Our team of brokers is quite mobile due to work and one day we realize that felxible office solution sounds very great to us - so we stared using the hot desks. The synergy of coworking space was so powerful and it helped us to improve our performance. That was the main reason why our team stared to prefer innovative coworking space to traditional office."
"Coworking spaces helps entrepreneur to focus at tasks and deals with the annoying responsibilities like maintenance of the meeting rooms or rest areas and dealing with printers and other accessories. One of the advatage of coworking space is instant communication with other coworkers which help us to improve our service and find new costumers."
Join our coworking space and turn your plans into reality!
Choose the suitable location with the pleasing solution of coworking space.