Hot desks are non-stationary desks situated in the open workspace areas in 24/7 Office coworking spaces. They are perfect for people who move around and work in and out of office. 
Hot desk workplaces are based on the first come first served principle. That means every day clients choose a work desk that's available. Hot desks need to be left clean and free from personal items such as computer desktops and office supplies. Clients can use lockers to leave their personal belongings at the office. 
Hot desks are available in all 24/7 Office coworking spaces (Manta Maja and Priisle Äripark). In addition clients can choose a package to use all the 24/7 Office coworking spaces – choose a different location every day!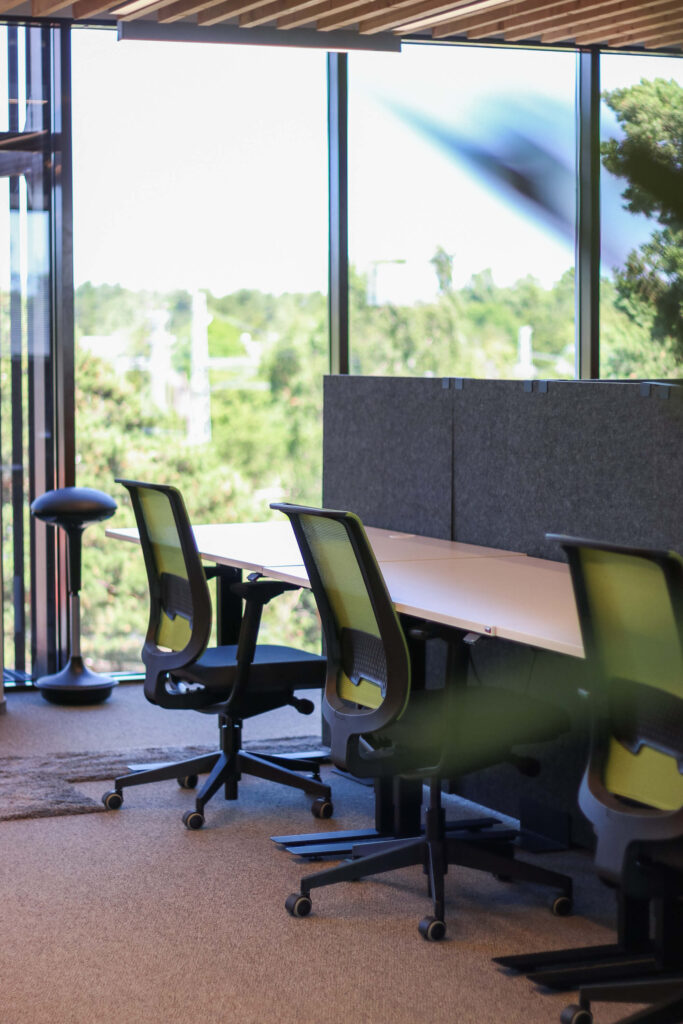 Manta Maja
hot desk
Hot desk workspace
Lockers
24/7 access
Ergonomic furniture
Free WIFI
Free printing
Free coffee and tea
Meeting rooms
Skype rooms
Phone booths
Fingerprint entry
Free parking
Coworking manager's assistance
Priisle Äripark
hot desk
Hot desk workspace
Lockers
24/7 access
Ergonomic furniture
Free WIFI
Free printing
Vending machines
Meeting rooms
Phone booth
Phone entry
Free parking
Self-managing coworking space
-
-
24/7 0ffice
hot desk
Access to all 24/7 Office coworking spaces
Hot desk workspace
Lockers
24/7 access
Ergonomic furniture
Free WIFI
Printing
Coffee and tea
Meeting rooms
Skype rooms
Phone booths
Fingerprint entry
Free parking
Coworking manager's assistance
*All prices are subject to VAT