The podcasts are becoming more and more popular and the audience is growing rapidly all over the world. There are also many people with great ideas and interesting thoughts to develop the podcast market, but buying high quality podcast technique is very expensive. That`s why we bought the podcast technique and offer everyone a opportunity to use our podcast studio with affordable price to make great podcasts.
Everyone can use our podcast studio – we love to welcome the professionals, dilettantes or amateurs who would just like to see how the process of podcast recording works.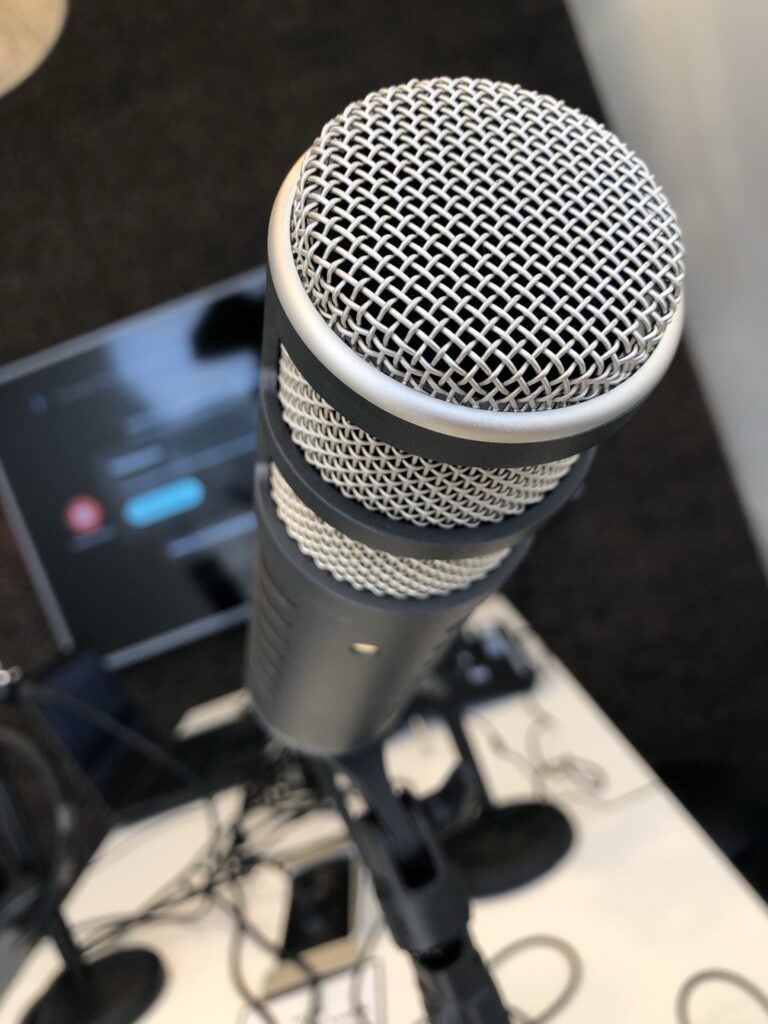 Our podcast studio locates in Nõmme (Manta Maja, Vabaduse pst 174b, Tallinn). The studio room is quiet, separated from office space, and there`re everything you need dor recording a podcast. We also have a screen, so you can share you computer screen to others. You can use the WIFI and drink coffee or tea.
There are high quality and professional Rode RodeCaster Pro podcast technique. You can use four RodeCaster Pro microphone with headphones and Lenova storage computer to save your podcast and share it through e-mail or flash drive.
Period

Price

Rent of podcast studio for contractual customer of 24/7 Office
*All prices are subject to VAT.
Click on photo to  zoom in.